Nothing beats a delicious protein shake after pumping iron and high-intensity gym training. The Shaker Bottles from Stayfit are here to help mix your protein shakes and other drinks easily to help you meet your fitness goals. Enjoy any beverage with a 24 oz capacity while maintaining adequate nutrition or hydration.
SECURE NO LEAK FIT:

Our caps and lids are designed to be secure and prevent leaks while shaking or drinking, ensuring you enjoy every last drop.

UNIQUE MIXER:

Our unique propeller mixers make powder mixing much more effective and quicker. No matter how long you shake for, the traditional, whisk-like shaker balls will often leave chunks in your shake, preventing that smooth consistency.

SHAKE THINGS UP:

Do more than mix protein. Our bottles work well in various situations like breakfast, whether it's fluffy scrambled eggs or pancake mix, for healthy, homemade dressings or sauces, and for making cocktails.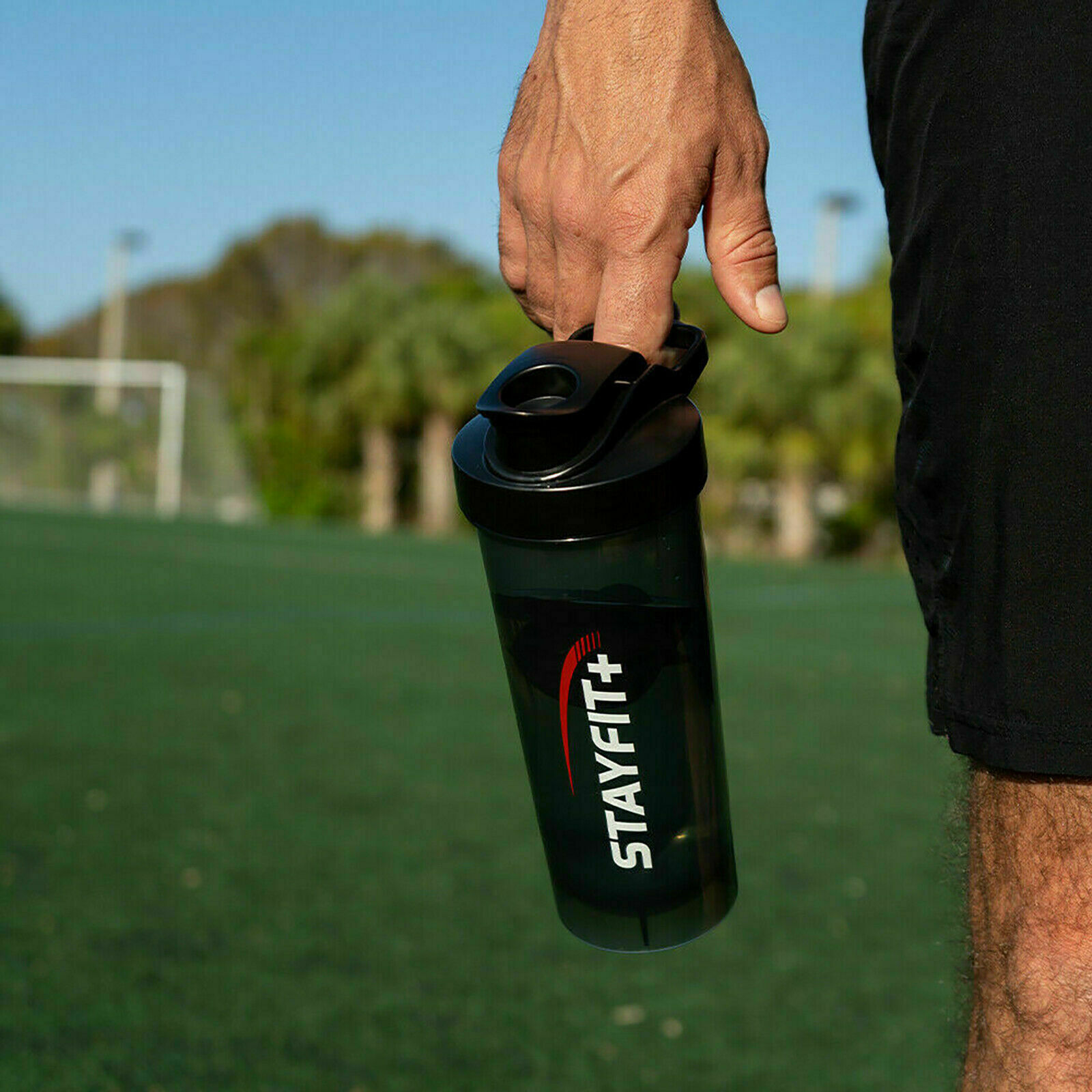 NOTE TO OUR CUSTOMERS: Truth of the matter is that no one goggle will fit every single person. Different facial structures contribute to the success of a great fitting swim goggle. Because of this, we always offer a risk free trial period for every goggle we sell. If you are not satisfied with your purchase, please send your swim goggle back within 2 weeks after delivery for a full refund, NO QUESTIONS .
Related Items